Download original Junior WAEC Questions and Answers . This is where you will get complete and up-to-date Junior WAEC JSS 3 Past Question and Answer in all subject. You can use is to prepare for your Basic Education Certificate Examination (BECE) which is written by students in the Junior Secondary School Upper Basic 3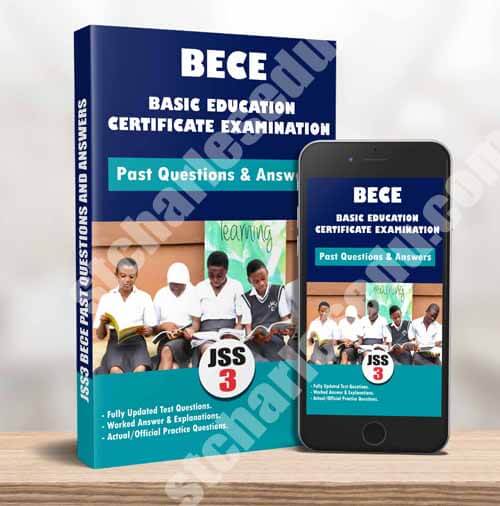 Junior WAEC Past Questions and Answer – Free Download
Junior WAEC Exams Past Questions and Answers are past questions gotten from the Junior Secondary School Examination (JSCE) which is conducted for candidates in their third year of the Junior Secondary School.
While each state of the federation and the FCT conducts the JSCE for its candidates, NECO conducts the JSCE for Federal Unity Colleges, Armed Forces Secondary Schools and other Federal establishments operating Secondary schools.
Private Secondary schools also take part in the NECO JSCE provided they are permitted by their State Ministries of Education. Twenty two subjects are administered at the JSCE level.
A candidate is expected to sit for a minimum of ten subjects and a maximum of thirteen. A candidate is deemed to have passed the JSCE if he/she has passes in six subjects including English and Mathematics.
Read Also. Study/Read Online Free BECE JSS3 Exam Past Questions for: Mathematics, English Language, Home Economics, Pre vocational Studies and National Value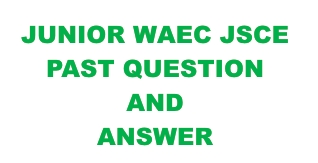 We have compiled all the Junior WAEC JSS 3 Past Question and Answer in all subject from 2009 till date and it's available for download.
How Much is the BECE Past Question and Answer
Amount: N4,000 for the complete package (all 14 subjects) and N500 for a single subject (from 2013 till date.) with Answers
Is the Exam Difficult?
The Junior WAEC exam is difficult to many candidates who do not have past questions. However, candidates who purchased the up to date past questions see the exam as very cheap because they practice all the questions before the exam. Some of them who bought the past questions from us last year made distinction in the BECE and they have scholarships to study in Federal and Unity Colleges.
Junior WAEC Questions and Answers List of Subjects
Junior WAEC Questions and Answers – English Language
Junior WAEC Questions and Answers – Basic Science
Junior WAEC Questions and Answers – Basic Technology
Junior WAEC Questions and Answers – Agric Science
Junior WAEC Questions and Answers – Business Studies
Civic Education
Physical & Health
Home Economics
Computer Studies
French and Music
Download Free Junior WAEC Past Question Paper on Mathematics.
Click to Download your free BECE Past Questions and Answer on Mathematics Objective and theory.
Amount.
Only N4000 for the full package (all subjects – fully complied with answers) or N500 for just one subject.
How to Buy.
To get the complete copy of the Past Questions
Call or whatsapp me on 08051311885
PAYMENT PROCEDURE FOR THE SOFT-COPY
After payment of the said amount for the Soft-Copy into any of the Bank
account I will send to you on request.
Send an sms in this format stated below to this mobile/whatsapp number 08051311885.
Depositor Name (your full name)
Teller no:
Email address:
Services Paid for:
ATM, Mobile and Online Money transfer also accepted.
DELIVERY ASSURANCE
We will deliver the past question to you after payment