If you have started or about to start a school business and you are yet to get a good primary or secondary school time table that will bring about proper distribution of work; eliminate time waste; smooth day to day running of your school with or with out your presence or input, then this school time table templates are for you.
This READY-MADE TEMPLATE is for Every School Business owner in Nigeria.
It is time to organize and structure your business.
A school time table is a developed plan showing the schedule of time allocated to various subjects and activities.
Usually, time table is adapted for a week and to be repeated.
All the work in school is carried out regularly in tune with the time table.
The successful working of a sch bank on a convenient time table.
Hence time table is said to be second school clock.
What Others are Downloading
School Policy
Printable OMR Answer Sheet for Sch in Nigeria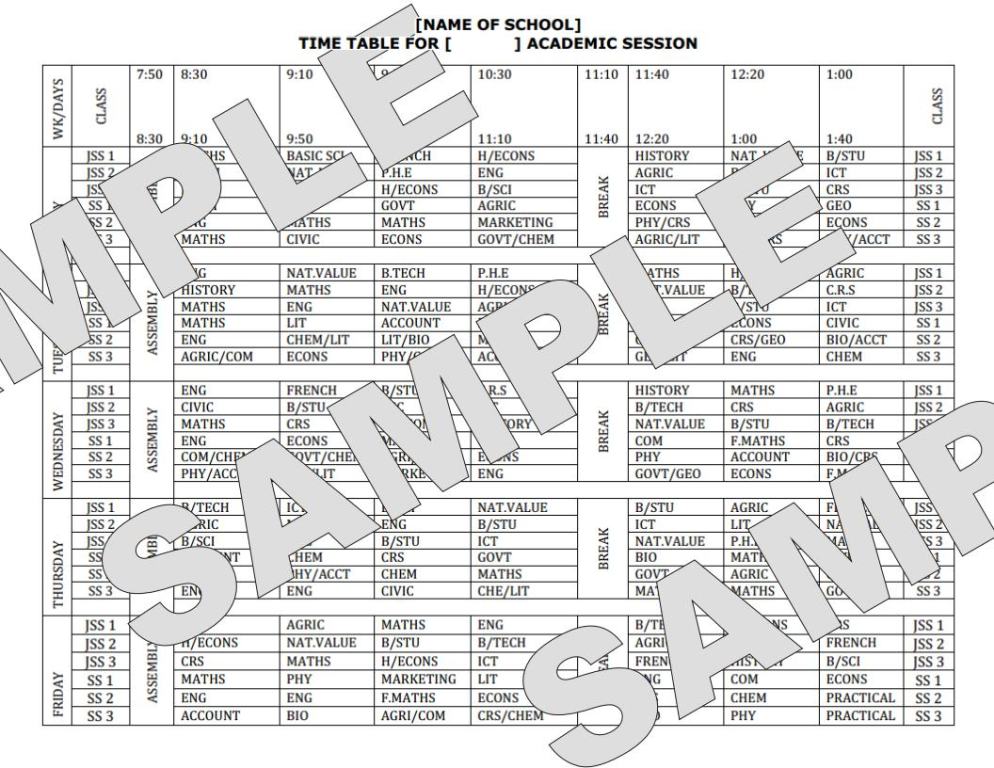 It ensures work is done orderly,
It assigns proper persons for specific classes during appropriate periods in a proper manner.
It save time and energy of teacher, discourage duplication and overlapping
It ensures proper circulation of work among teachers.
it promote habit of orderliness, steadiness, alertness, regularity among student, pupils and teacher
It ensure right allocation of time for different subjects and activities by giving proper weightage according to needs.
Nigeria School Class Time Table Content
Time of beginning and ending of school days
Time of beginning and ending of each period.
Subjects and activities assigned to a specific period.
Days on which and time during which each subjects and each activity is to be handled.
Name of the teacher engaging each subjects and each activity during the respective period.
Feature of the Pry/Junior/Senior Sec Sch Time Table Template
It is in MS Word Format/Template – It served as a guide to create new sch time table document
Editable – It can be edited to fit into what you want to used it for.
Printable – can be printed into hardcopy and used offline.
Readable – It be be view and read using smart Mobile phone or Personal Computer.
No Water Mark – The paid version does not come with watermark,
Compatibility – It is Compatible with Microsoft Word; Google Docs and Android App (Kingsoft Office, OfficeSuit app)
Download Free Class TimeTable for Nigeria Schools
Link 1: Class Time-Table for Sch in Nigeria
Link 2: Class Time-Table for Sch in Nigeria
Link 2: Class Time-Table for Sch in Nigeria
Order List
a. Timetable for Primary Schools in Nigeria
b. Junior Secondary School Time Table
c. Time Table for Senior Secondary School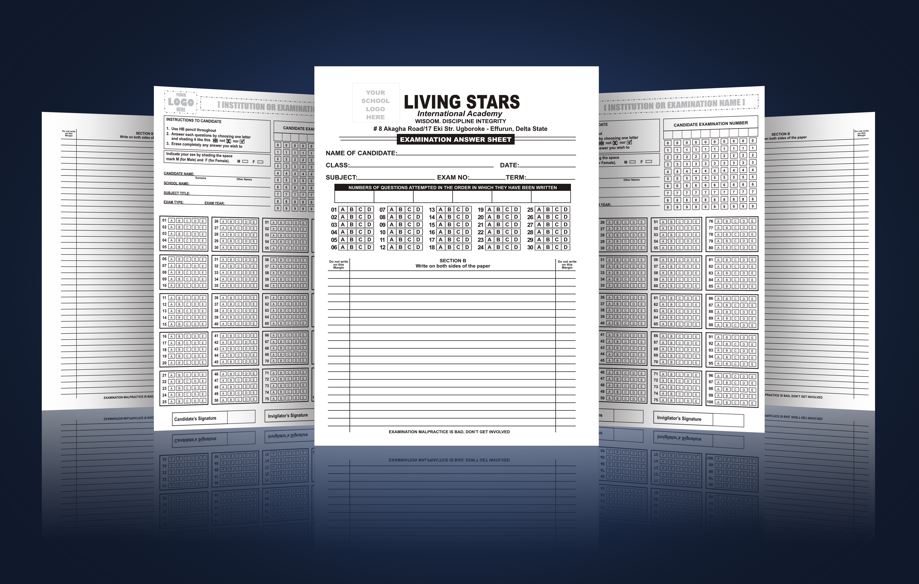 HOW TO PLACE ORDER
Pick from the order list a to c
Take Action
Whatsapp us on 08051311885 for the cost and account number to make payment and how to received the softcopy after payment.
Mode of Payment.
Mobile Transfer, POS or Direct Bank Deposit.
After Payment
send us the following
Depositor Name:
Name of Product Paid for:(Primary Sch Class TimeTable)
Valid email address.
DELIVERY ASSURANCE
We will deliver the document to you in less than 4 mins after confirmation of payment to the email address you sent to us.