How to Pay for WAEC Verification Pin Online…The WAEC Verification Pin is a unique 19-digit or 20-digit number, that is required to complete the process of Date of birth DOB change in the NYSC Portal.
The pin enable NYSC portal to retrieve candidate date of birth from WAEC data base.
How Does WAEC Verification Pin Look Like?
Here is a sample copy of it.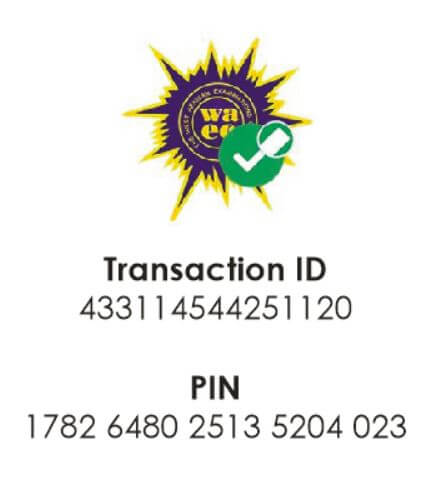 Can I use one WAEC Verification Pin to change more than one PCM Date of Birth?
No!, you can only use a pin per Prospective Corps Member to effect change to date of birth, to make change to another Prospective Corps Member Date of birth, you need to buy a new verification pin.
Where Can I buy a WAEC Verification Pin Online?
WAEC Verification pin can be purchased online from https//stcharlesedu.com.
The WAEC Verification Card pin will be delivered to you instantly without stress at the comfort of your home or office.
The pin can also be purchase at WAEC National office or First Bank.
Click Like below to Join NYSC Change of Date of Birth Facebook Page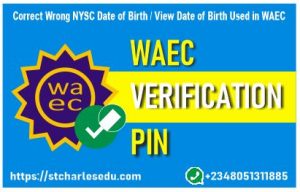 How to Pay for WAEC Verification Pin Online?
01. Step 1. Call/whatsapp me on 08051311885
02. Step 2. PAYMENT PROCEDURE
03. After payment of the said amount (N3300) into any of the Bank account I will send to you on request.
04. Send an sms in this format stated below to this mobile/whatsapp number 08051311885.
05. Name of Depositor (your full name)
06. Teller no or snap proof of transfer
07. Email address:
08. Services Paid for:
09. ATM, Mobile and Online Money transfer also accepted.
---
Online Payment Option