The National Examination Council, NECO has uploaded the Biometric Fingerprint Enrollment Software Download & Installation Guide for all Cyber cafes agents or Registration centers to aid easier and stress-free registration for all students!!!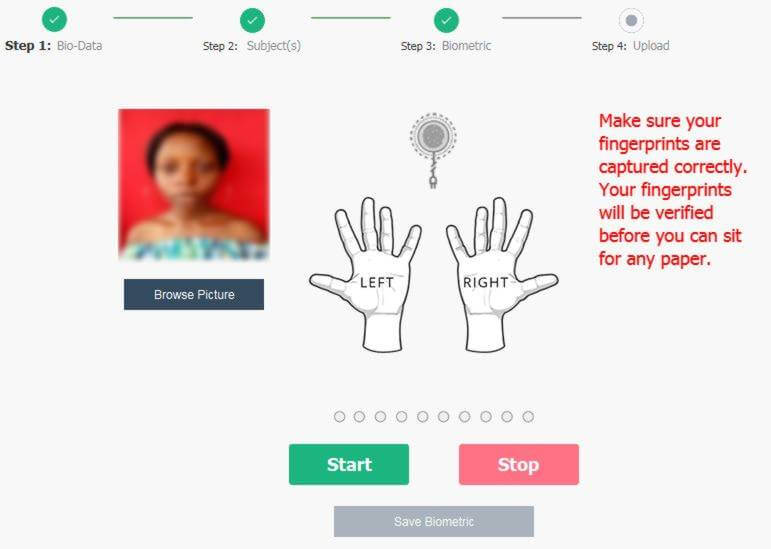 The NECO Biometric Fingerprint Registration software is a suite of applications required for candidates to successfully register their names, subject and capture biometrics i.e Fingerprint for the NECO SSCE Internal and External registration exercise.
NECO Biometric Fingerprint Registration Software Download Links.
SSCE Internal Registration App.
Download 64bit
Download 32bit
SSCE External Registration App.
Download 64bit
Download 32bit
System Requirements for NECO Offline App Biometric.
System requirements are the necessary software and hardware properties a computer system must have before the offline application can be installed in it and enable it to work perfectly on your computer system.
Specification.
Before the offline application can work effectively on your computer system, the computer system properties should have:
• Not Less than 2GB RAM (Random Access Memory).
• Not Less than 128 GB ROM (Read Only Memory) [hard disk memory].
• Not Less than 2.40 GHz processor.
• Operating System: Windows operating System or MAC OS.
NECO Offline App Installation Guide.
The offline application installer file contains two different setup files, the installation depends on the operating system of the computer.
Users can install the NECO_SSCE_2019_x32 installer if they are using the 32-bit operating system or NECO_SSCE_2019_x64 installer if using the 64-bit operating system.
By double-clicking on any of the above-mentioned installers, the installation wizard for the application appears on your screen.
The user is required to click Next button to proceed with the installation.
For the installation to continue, the user is required to install the Futronic finger print scanner and Java Runtime Environment (JRE) to enable the application to run on the user's computer.