Candidates are to note that, with effect from WASSCE for Private Candidates, 2017, request for the printing of certificates will be done
electronically via www.waecng.org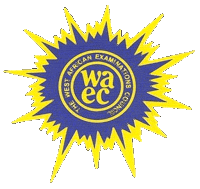 How to Check Your Original WAEC Certificate Online via www.waecng.org
Visit the waec certificate checker portal www.waecng.org
Enter your Examination Year (the year your sat for the exam)
Select your examination type – for waec ssce school candidate chose the option SCHOOL CANDIDATE RESULT; for waec gce private candidate
Choose the option PRIVATE CANDIDATE RESULT
Type in your card serial number
Type in your card pin (Personal Identification Number)
Lastly click on submit, then wait for your e-version of your waec certificate to show up
Read Also
WAECKONNECT Candidate Information System
3 Simple Ways to Check Your WAEC Result Online
How to Reprint WAEC GCE Photocard
How to Print out Your Original WAEC Certificate Online via www.waecng.org
Answer: If you are using desktop or laptop, once the waec certiifcate show up, go to your file menu and select print, or click on print on the waec certificate page that load up. If you used phone to check your result, save the page, take it to a cyber café, for it to be downloaded and printed out in coloured.
The West African Examinations Council (WAEC) says it will, henceforth, print certificates only on request by private candidates that sat for its November/December diets.

The Head, Public Affairs unit of the council, Mr Damianus Ojijeogu, disclosed this in an interview with the News Agency of Nigeria (NAN) on Friday in Lagos.
He said that the development was borne out of the refusal of candidates who had sat for the examination in the past to collect their certificates several years after the council had printed them.
NAN reports that the council had on several occasions appealed to candidates who still had such certificate gathering dust at their offices to come and collect them.
Ojijeogu said that despite appeals made in various advertorials in the media, the level of response was still very poor.
"Beginning from the 2016 November/December diet of the West African Senior School Certificate Examination (WASSCE), the council will only print and issue certificates to candidates based on request.
"The council will print and deliver such certificate to the candidate's designation.
"The application and payment of such request will be made online,'' he said.
Ojijeogu explained that council was not happy with the deposition of backlogs of certificates in their office, which he said was consuming space there.
"We have done so much sensitisation as well as appealed to concerned candidates to come and pick up their certificates; but they have not complied.
"We, therefore, want to make it clear that we are giving the concerned persons up till July end to pick up their certificates.
"Any candidate that comes after that time will be made to pay custody fee before collection,'' he said.