How to check your University of Benin, Uniben Admission Status for Part-time and Postgraduate
1. Visit the web address http://myuniben.org
2. From the navigation bar, select Admissions, then click on Check Status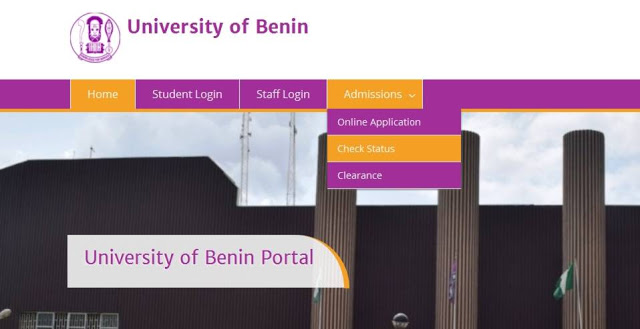 3. Type in your Application Number then click on Submit.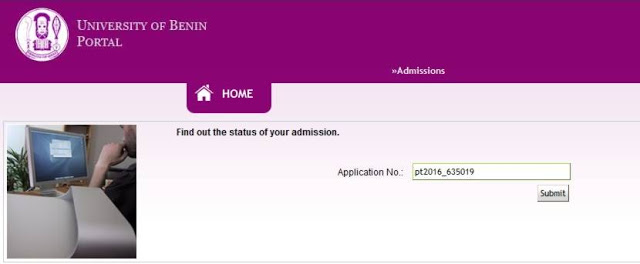 A message will show: "Please confirm that the UTME Reg. No/Application No. you have supplied is shown below.
Click on Proceed to continue"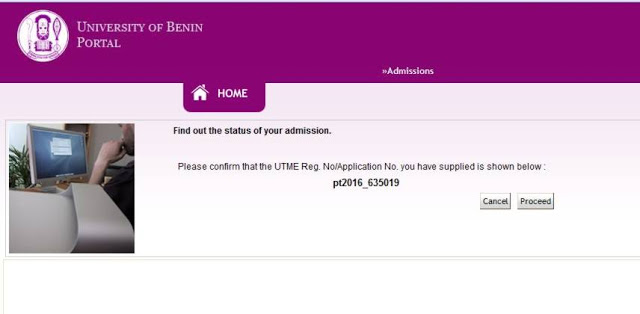 The next pages show/indicate if you are admitted or not.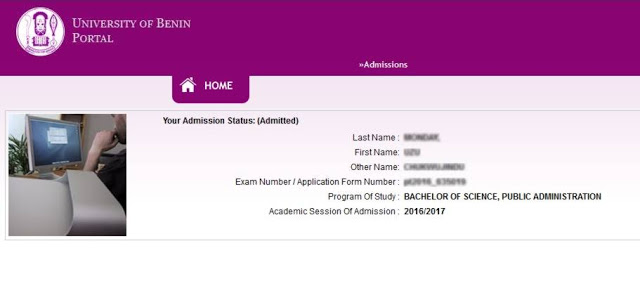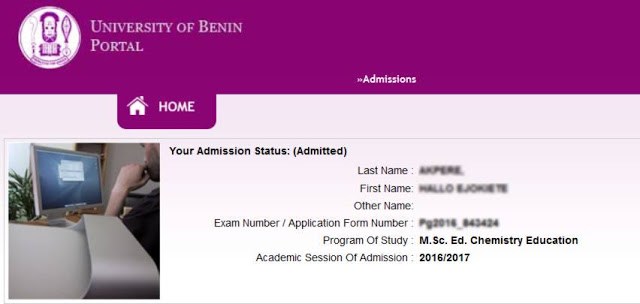 Click on print Notification, make sure you have pdf reader installed, as that will enable you to view the admission letter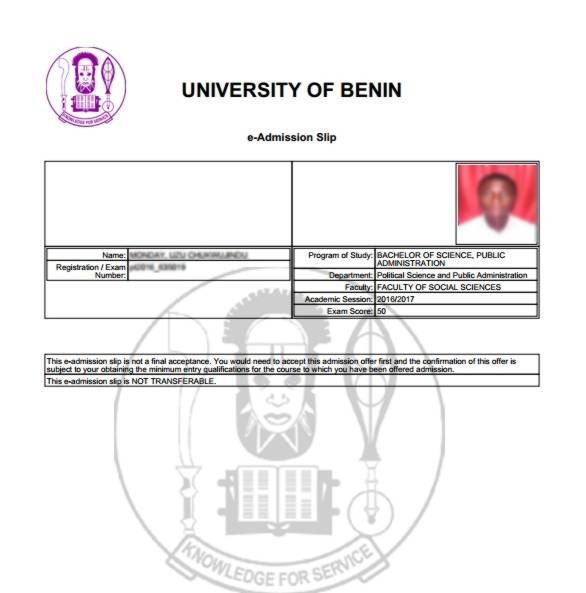 Print out more than one copies for future use.