How to Resize Passport Photograph for National Examination Council NECO, Senior Secondary Certificate Examination SSCE Offline Registration for both Internal and External Candidate.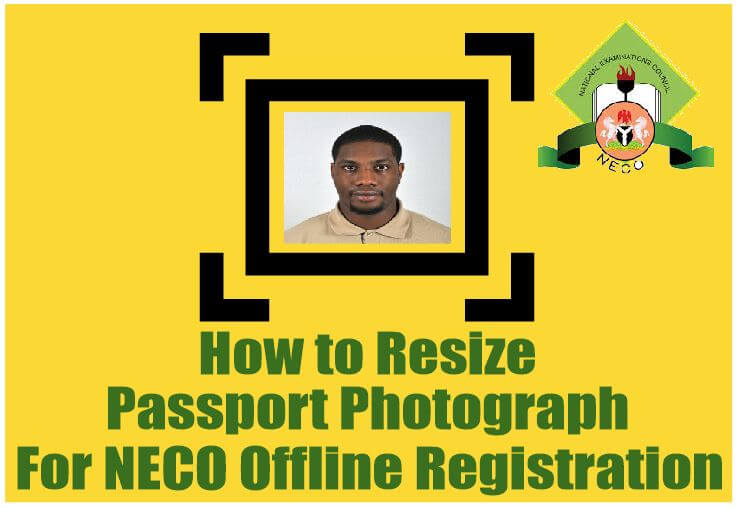 If you are on this page it means you are searching for how to resize candidate passport for NECO offline registration exercise.
stcharlesedu has be helping schools/individual to obtain the required pictures size with minimal effort.
Contact us and we will help you resize it, so that it becomes a valid NECO passport photo.
To find out what make a digital or Scan passport photograph acceptable for use in the National Examination Council NECO offline Registration app,
Let take a look at our handy quick facts.
NECO Photograph Specification.
The NECO passport photo requirements are as follows:
The passport must be in color.
Head position: straight.
Must not be older than six (6) months.
Background: white.
Smile: no.
Eyes: must not be obscured by anything.
Make sure that your passport photos are not blurry.
Resolution (pixels): at least 300-600 dpi.
Read Also
How to Resize Passport for NYSC Registration
How to Resize Passport for WAEC CASS
How to Resize Documents for NIS Online Recruitment
Passport Size for NECO Offline Registration.
Dimension: Width 140 px by Height 140 px
Size in Kilobytes: from 8kb to 10kb
Image type: JPEG Format
Price and Cost for NECO Passport Resizing
Our services are excellent for anyone needing their passport photography to be resize for the registration exercise.
The resize passport we are going to send to you will be 100% compliance and Valid.
we at stcharlesedu.com has friendly prices and offer the following methods of delivery:
1. To your email address
2. To your whatsapp number.
To get started chat with us on (+2348051311885) to know how best you can send us your scan or digitally taken passport photograph and our friendly price quotation.