How to Register Account on WAEC CASS Online Portal….For school to be able to do online login and upload the West African Examinations Council (WAEC) Continuous Assessment (CASS) for ss1 from the offline registration software, they need to create an account on the Assessment Capture Online Portal.
WAEC CASS Online Portal
To register an account, follow the steps below:
1. Go to http://examiners.waecnigeria.org/waeccass/
2. Click on Register New User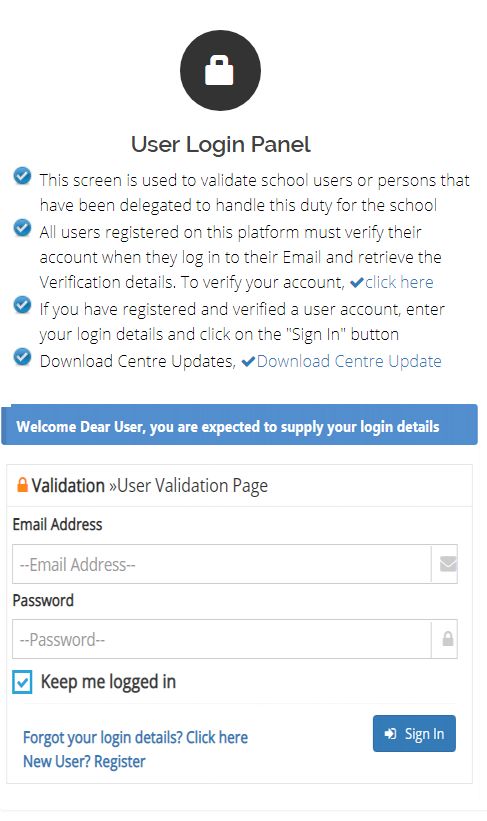 3. Fill in the required information and click on Create Account.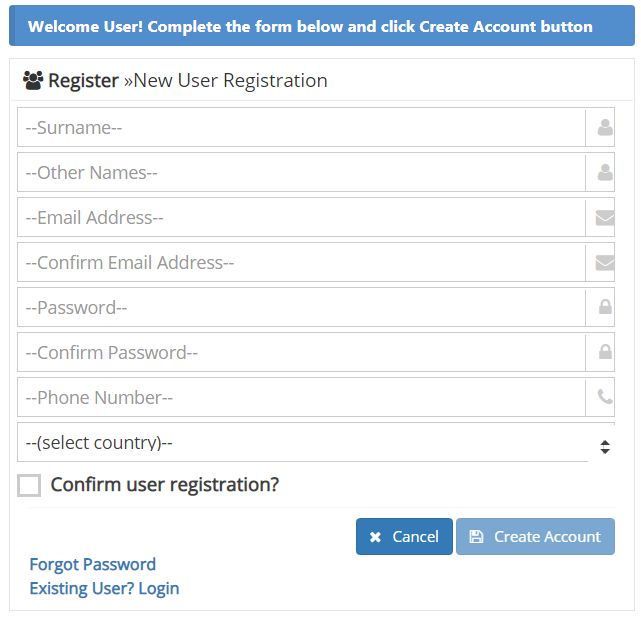 User Confirmation Page.
4, The next page will display a message shown below
User details successfully submitted.
You will need to verify your account by entering any school PIN obtained from a school.
5. Click on the link Back to School Login.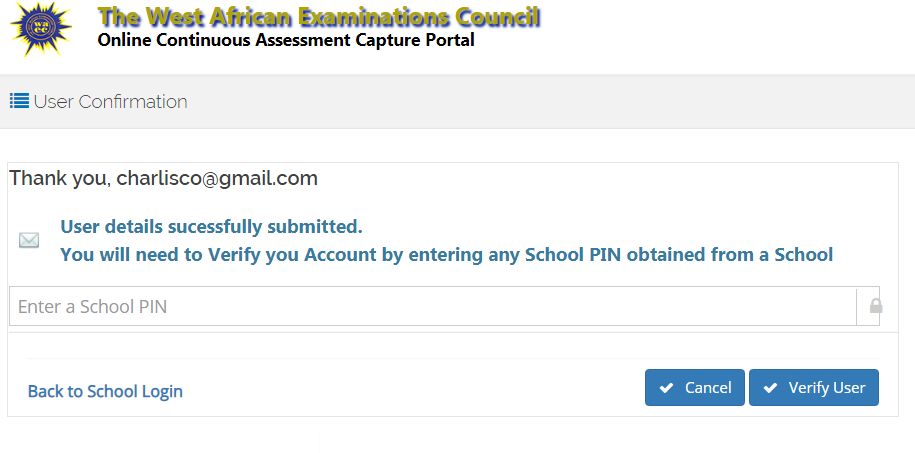 WAEC CASS Online Login
6. If it does not take you back, click on this link http://examiners.waecnigeria.org/waeccass/
7. Type in your user name (email address ) and password and click on Sign in
8. The next page that load type in the register email address (user name) and the school waec cass identification pin
WAEC CASS PIN
The WAEC Cass Identification pin is obtain from school authority. It is made up of 17 numeric digits.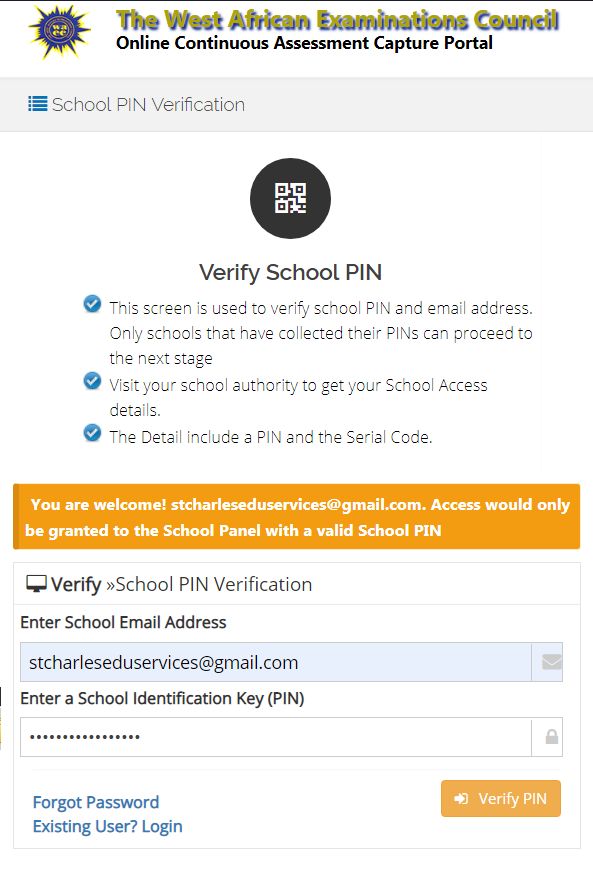 9. Finally click on the Verify PIN button link to proceed, if all detail are entered correctly, this will take you to the WAEC Online Continuous assessment Capture Portal dashboard.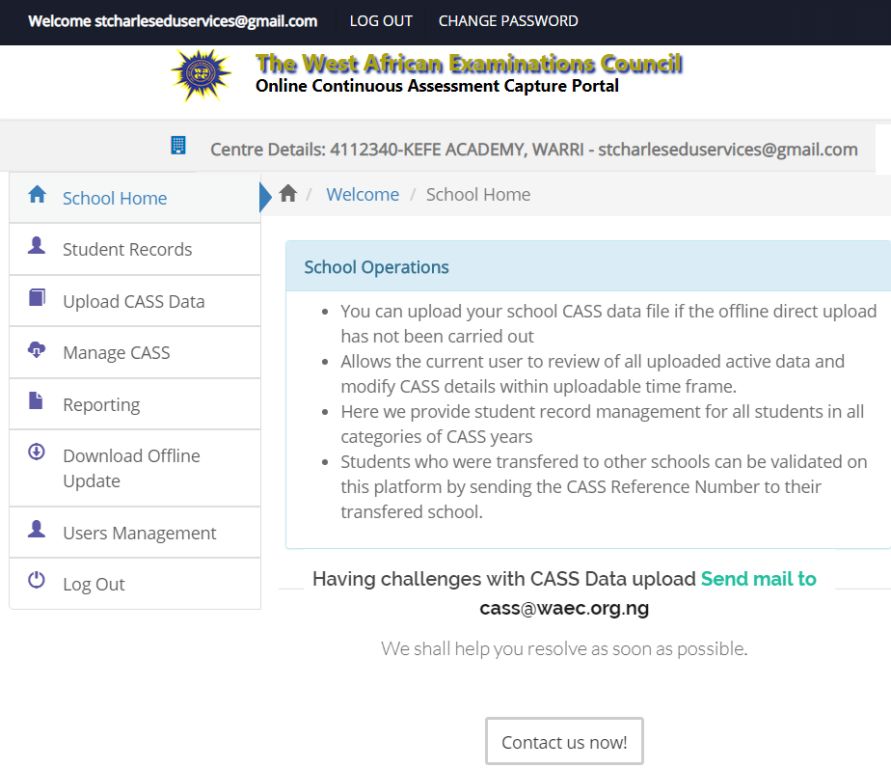 You can upload your school CASS data file if the offline direct upload has not been carried out.
Allows the current user to review of all uploaded active data and modify details within uploadable time frame.
Here we provide student record management for all students in all categories of CASS years.
Students who were transfered to other schools can be validated on this platform by sending the CASS Reference Number to their transferred school.
YouTube Video – How to Create WAEC CASS Account Online

Search Terms
waec cass online login
waec Continuous Assessment online registration
waec Continuous Assessment online login