The West Africa Examination Council (WAEC) has now made it easy for eligible candidate who wish to apply for the 2018 First Series WAEC Examination, that they can now purchase the pin for registration and result checker using the Remita platform.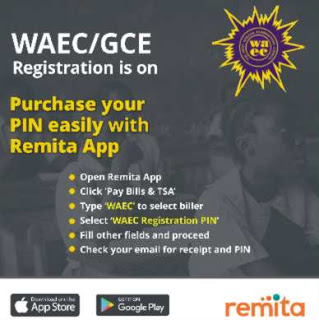 This development came on the heels of the reported challenges the candidates faced in an attempt to acquire the pins from NIPOST and the designated banks.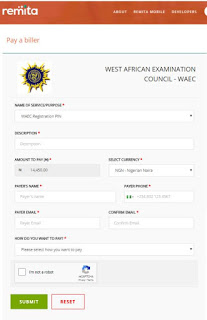 How to Generate WAEC Remita Pin for Registration or Result Checker
– On the field that indicate NAME OF SERVICE/PURPOSE =

Select the option WAEC Registration Pin if you want to generate remita rrr payment code to purchase nov/dec waec first series registration pin. or
– Select WAEC Result Checker Pin, if you want to generate waec remita rrr payment code to purchase waec result checker pin.
on the field DESCRIPTION
Describe or give more detail of the payment your want to make.
Examples.
i. Payment for WAEC First Series 2018 Registration Pin
ii. Payment for WAEC Result Checker Pin

PAYERS NAME.
Type in the Candidate Name in full
PAYER EMAIL.
Type in a valid email address, this email address is used to retrieve payment invoice receipt if by one reason or the other a person misplace the first print out.
HOW DO YOU WANT TO PAY.

Select the payment method that is convience for you.
it range from,
INTERNETBANKING
PAGA/POCKETMONI
BANKBRANCH
MASTERCARD
VISA
Note to Make Payment at the Bank, select and click on
BankBranch
follow the onscreen procedure that show up, it finally end at where you will be asked to download a pdf file and print out.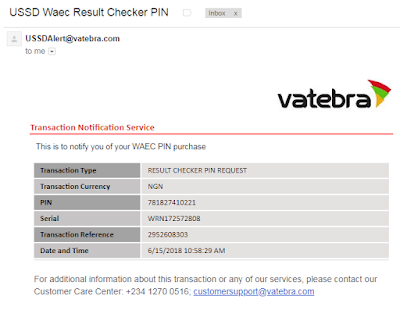 Search Tag
waec remita retrieval reference pin code generation payment