We have received plenty of complaints from our readers that they're unable to login to their School WAEC online profile/account (for school Candidate) due to the very fact that they forget their login password or username/id
If you're among these classes, then this guide can assist you to retrieve your waec online user id and additionally reset your password if you forget it and are unable to login to your School WAEC Online/offline Account.
There are several necessary things that you'll solely do on your Schoool WAEC on-line profile dashboard, thus not been able to log into your WAEC account dashboard could be a massive drawback that need be resolved.
Why Login into WAEC Online School Account/Profile?
A lot of information concerning School Candidate WAEC Registration details and Examination details can be accessed when Schools login to their WAEC Online Account/Profile.
Some of those Details that can be accessed on login in to WAEC Online Profile are:
WAEC Form Template
WAEC Current Time Table
Generation of Examination Numbers
View of Registered Candidates
View of Validation List
Upload of Entries
Upload of CASS SS3
Correction of Entries and CASS Mistake
And Many More…
Below is a step by step guide on how you can reset your lost waec offline/online password.
How to Retrieve School WAEC Online Username or User ID
1. Visit http://www.waeconline.org.ng/register/
2. Scroll down and click on "CLICK HERE TO RESET YOUR PASSWORD " as shown the picture below.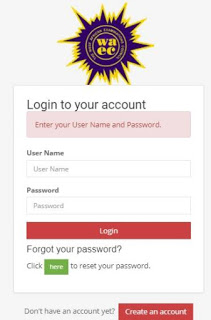 3. When next page opens, enter the 16-digit pin you paid for and was given to you at weac office for the online registration of ssce school candidate.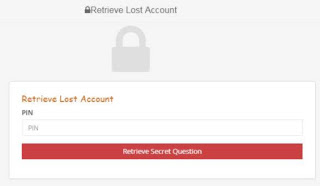 4. Click on the button "Retrieve Secret Question" If you entered the pin correctly, You will then see a message like the one in the picture below, Title: Retrieve Lost Account.
5. Enter your Secret Answer to the Security Question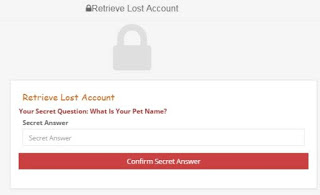 6. Click on the button Confirm Security Answer to continue, the next page that loads up, will display the user name or user id that was used to register against the waec 16-digit pin. Copy the username and keep it safe. you will be needing it any time you want to login.
How To Change or Retrieve WAEC Online Login Password
7. While still active on the page.
8. Enter your new password and click "Change Password.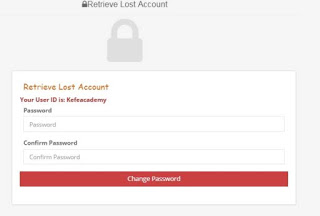 WAEC Offline Registration Username and Password
Username = PRINCIPAL
Password = password