How to Retrieve Remita RRR Payment Receipt, Invoice Slip or Number
What you need to have at hand to be able to retrieve your remita number that contain bar code.
Information you need to have to be able to retrieve your remita invoice
1. Your RRR number
2. The email account that was used along to generate the remita payment invoice/receipt and it login detail (password)
3. A pdf software/app, to view the attached file to be sent to the email specify
Read Also
How to Confirm Payment on Remita
How to pay any Remita Generated rrr Code online
Remita Account Number of all Fed Govt Agency
Generate Remita for JAMB
Here is The Step.
a. Visit the website https://login.remita.net/remita/rrr/resend/collection/receipt.reg
b. Enter your remita retrieval reference (rrr) number.
c. click on submit.


If Successful, you get the below message
Your Receipt has been forwarded to Your Registered Email.

Log/sign into your email account to see the remita invoice in pdf format, download and print for future used.
If not Successful, you will get the below message
This Reference does not exist. Please check and try again.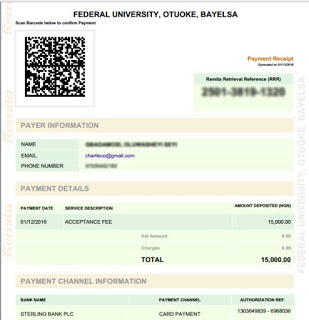 Note.
As of the time this post was written, if you don't have the rrr number or access to the email address, you can not be able to get a soft copy of the remita invoice sent to the email.
Later update might provide means of getting it, but as at now, I don't think it is possible except you email/contact their customer care